A Center for Alternative Medicine and Spa
We welcome you to our sanctuary of relaxation, healing and rejuvenation of mind, body and soul.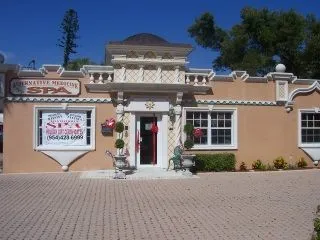 Award Winning day spa utilizing advanced techniques in Anti-Aging medical skin care, cellulite reduction, body sculpturing, therapeutic massage, pain reduction, lash extensions, hair extensions and acupuncture with and without needles.
An entire building of amazing spa therapies to soothe your soul and awaken your senses! 20 years in the same location, we will dazzle you. Call us for more information at (954) 428-6999 or on the web.
Yours in good health
Linda LeGunn
Director