The Honeymoon: Package for 2
Begin together with.. A glass of Champagne
And Chocolate Dipped Fruit served in our Sanctuary.
Then enjoy a Chocolate Raspberry Herbal Aromatherapy Massage
And . a Chocolate Peppermint Foot Glow
With.. A Shiatsu Scalp Massage!
And . to continue your experience.
You'll receive an Aromatherapy Candle, Bath Soaks
And Chocolates to take home!
Only $225 pp (reg $275)
Add dinner - $40pp
Men's Getaway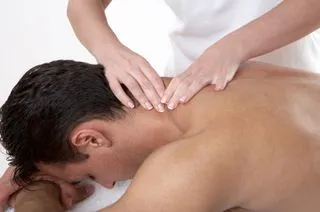 A glass of Wine or Herbal Tea and Horderves
1 hour Hot Lava Rock Massage to relieve stress and strains.
Then, enjoy a therapeutic back treatment
for the 'Aching Back' which includes:
Heated anti-inflammatory Moor Mud applied to
the back followed by a back, neck and shoulder massage.
Then journey on to the Sanctuary for the ultimateelaxation experience!
Add a Spa Snack and a specially packaged Spa Bath Soak to
Take home!
Only $249 (reg $305.00)
Just Heaven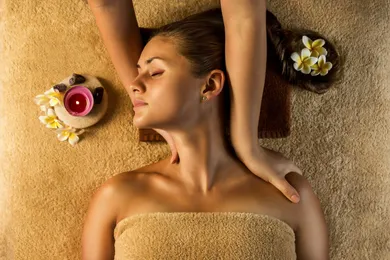 Herbal Tea and Horderves
1 hour European Massage incorporating
reflexology to relieve stress and strain and release healing
endorphins with A Shiatsu Scalp and Neck Massage!
And a specially packaged Goody!
Only $125 (reg $169)
Cloud 9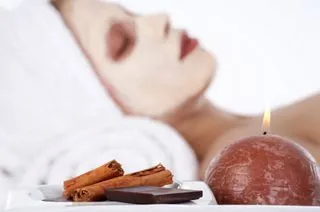 Warm Herbal Fruit Tea and Horderves
1 hour Aromatherapy Massage. And.
A 40 min Aromatherapy Fruit Facial
customized to each clients skin type.
With an Anti-aging Collagen Hand Treatment
And. A specially packaged Sachet
Warm Herbal Fruit Tea and HorDerves
1 hr. Hot Lava Rock Back Massage.
& a Soothing Mediterranean Salt Glow
& A Double Oxygen Facial and .
Specially packaged Sachet
Only $260 (reg $325)

---
Call us or fill out our easy to order form.
We mail anywhere!
If you have questions, or would like more information, please leave your name and contact information. Certificates can be picked up at The Spa or we can mail directly to the intended recipient - let us know.
Payment can be done with credit card or if you have a Pay pal account we can issue you with a request for the amount you indicate on the form below.