Schedule a Date Night!
COUPLES SPA PACKAGES
ENHANCE ROMANCE!!!!!.....
ROSE PETALS, CANDLES and CHOCOLATE SPA PACKAGES
Limited Availability!
Call NOW! (954) 428-6999
------- ❤ ❤ ❤ -------
THE ULTIMATE "COUPLES MASSAGE & INSTRUCTION PACKAGE"
The glow of Candles and a Rose Petal Massage Table will enhance this perfect experience for 2 special people! Begin this treat with a Rose Petal & Peppermint FOOT TUB SOAK FOR 2, then, MASSAGE and MASSAGE INSTRUCTION for 2, then enjoy a Chocolate GOURMET DESSERT & A GOODY to take home!

ONLY $129 per person
(reg $169)

or Call (954) 428-6999

------- ❤ ❤ ❤ -------
A SUGAR KISS SCRUB & MASSAGE!!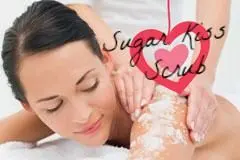 Begin with a bed of Rose Petals... then Chocolate Peppermint, or Cinnamon Sugar Body Scrub, Heated Towels, Matching Lotions & A Luxurious Full Body Massage! Our Gourmet Dessert included.... 80 minutes
ONLY $159 (reg. $189)
or Call (954) 428-6999
For a special occasion, you can add a spa dinner for two or a spa lunch.
A birthday cake and balloons are available as well.

------- ❤ ❤ ❤ -------
$25.00 Value..FREE!
"SEAL A KISS LIP TREATMENT!!"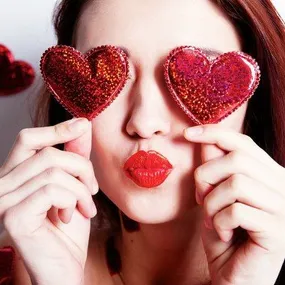 !WOW! with "SUGAR KISS SCRUB & MASSAGE"
or Call (954) 428-6999
------- ❤ ❤ ❤ -------