Hair Extensions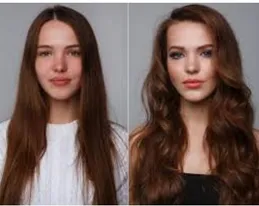 Welcome to Hair Extension Xperts!
You'll have a "celebrity experience" when we install or tighten…
I-tips
Wefts
Tape-ins
and more!
Nano Netting
Bellami Hair
Hair Dreams
Dream Catchers
Platinum Seamless

At Hair Extensions Xperts, we have experience in giving you the highest quality human hair extensions with the best two year warranty that no other hair extensions company offers. We not only recommend the hair, but we also recommend the best and finest products made with natural ingredients to have your extensions last even longer! Our mission at Hair Extension Xperts is to make our clients happy and look and feel their absolute best!
At Hair Extension Xperts, we will help you discover how easy it is to choose the style of hair extension that works for you the best! Discuss your likes and dislikes with our celebrity stylists, and we'll make recommendations that make you smile. I-tips, Tape-ins, Weft, or a combination of any of these, at Hair Extension Xperts, you'll be amazed at how easy it is to create the look you want! Gain body, thickness, length or both. We're here to make you sparkle!
Fine Hair? Thin Hair? We have a solution!

Great Hair... sometimes take a little help! Whether you have fine, limp, or short hair and desire longer locks, we're here for you. We can increase the fullness, length, and style of thin hair without damaging your own!
At HairExtensionXperts, we use...
No glue ...
Or nasty clips that fall out!
Just gorgeous Hair!
JOIN US for a FREE CONSULTATION
And be part of the Magic Hair Club! It's FREE!
Call 📞(561) 702-5593 or schedule for a FREE CONSULTATION!
Our Services:
At Hair Extension Xperts, we specialize in weft application and tightening, I-tips installation and tightening, tape-ins and nano netting. We offer different services to help make you sparkle! Schedule a FREE HAIR EXTENSION CONSULTATION to discuss your hair goals with us. We want to give you the look you love and feel confident with!
Hair Extensions
We are accepting new clients. Schedule an appointment with our Hair Extension Xperts stylists! Call or book now!

Meet and love us like our clients do!
#hairextension #www.hairextensionxperts.com #celebritystylist #spa #hairextensions #spaclub #spaandmassage #facial #lookgreat #wildhair #tape-ins #i-tips #weft #hairweft #hair #blowout #tape-in #deerfieldbeach SpaInDeerfieldBeach #tightening #extensiontightening #beauty #yoga #boca #bocaraton #gym #miznerpark #massage #facials #beautytreatments #bayalage #keratin #keratinbotox #keratintreatment #hairstyle #hairstylist